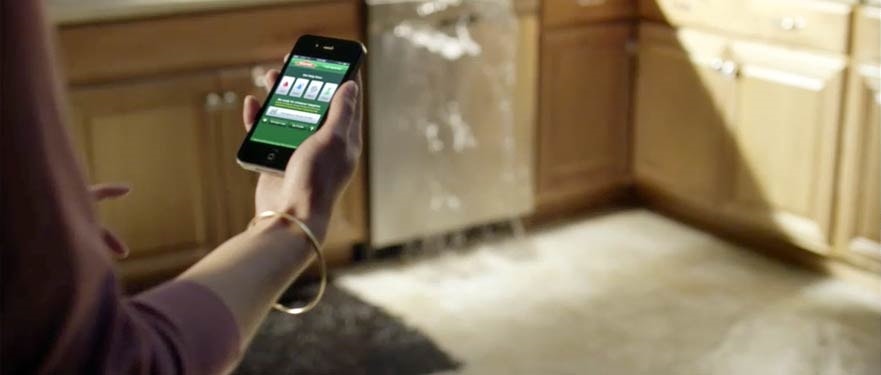 Water Damage Emergency Tips
What you can do until help arrives
Water Tips  |  Fire Tips   |  Biohazard Tips   |  Mold Tips
When a water damage event occurs in your home or business, starting mitigation measures as soon as possible is of the utmost importance. Locate the source of the loss and stop the flow of water if you can. You may need to turn off your main water supply line or call a plumber for help. Then, call our office by dialing 985-871-5375. Our promise to you is that we are always here to help, regardless of the day or time. SERVPRO of Greater Covington and Mandeville has emergency water damage restoration technicians available 24/7/365. Within one hour of your initial call for help, our team will be at your property beginning the restoration process to minimize damages. Depending on your situation, your next phone call may need to be to your insurance company to file a water damage claim. The entire SERVPRO of Greater Covington and Mandeville team is here to assist you throughout this entire process. Please feel free to voice all questions and concerns to your project manager, any of the water damage restoration technicians, or our office staff. Also, visit our blog that answers frequently asked water damage restoration and claims questions.
Visit our blog to learn more water damage restoration tips.
Have A  Water Damage Emergency? Call (985) 871-5375
What To Do After Flooding
Remove excess water by mopping and blotting.
Wipe excess water from wood furniture after removal of lamps and tabletop items.
Remove and prop wet upholstery and cushions.
Place aluminum foil or wood blocks between furniture legs and wet carpeting.
Turn air conditioning on for maximum drying in summer.
Remove colored rugs from wet carpeting.
Remove art objects to a safe, dry place.
Gather loose items from floors.
What NOT To Do After Flooding
Don't leave wet fabrics in place. Hang furs and leather goods.
Don't leave books, magazines or other colored items on wet carpet or floors.
Don't use your household vacuum to remove water.
Don't use television or other household appliances.
Don't turn on ceiling fixtures if ceiling is wet, and keep out of rooms where ceilings are sagging.